Writing this article few days earlier since on 28th of July, I'm going onto a family trip and I won't be home on 31st.
It's 2021, the first year of "The DreamProject Team" lead by blurry99 (officialandriey), and I'm extremely happy that we came so far. I can announce that the whole idea, was a success for me and the retro tech community. I've seen many people showing us photos or screenshots of Windows 98 Dream Edition, either on virtual machines or actual PCs! I'm giving you huge thanks for supporting us!
Idea of "The DreamProject" came pretty much out of nowhere, just a mod for 98 inspired by Kugee's 95D, but I really don't regret it. After many ups and downs we are here!
With the message of thanks regarding the support, I'm bringing some announcements regarding 98DE, here they are!
1. Release date
Release date of Revision 3 as you know from Razorback is delayed.
The new release date is moved to 2nd of August (my birthday too).
2. Introduction of Dream Update
The name should speak for itself. This addition on 98DE's page
will supply you some fresh updates, patches, addons and mods!
3. Later support of 98DE
Windows 98 Dream Edition will be supported later on after the release.
Updates will come from time to time, but sadly, I won't be able to post them
that often...
That should be about all for now, again thank you all for that year, it's been a blast
~ blurry99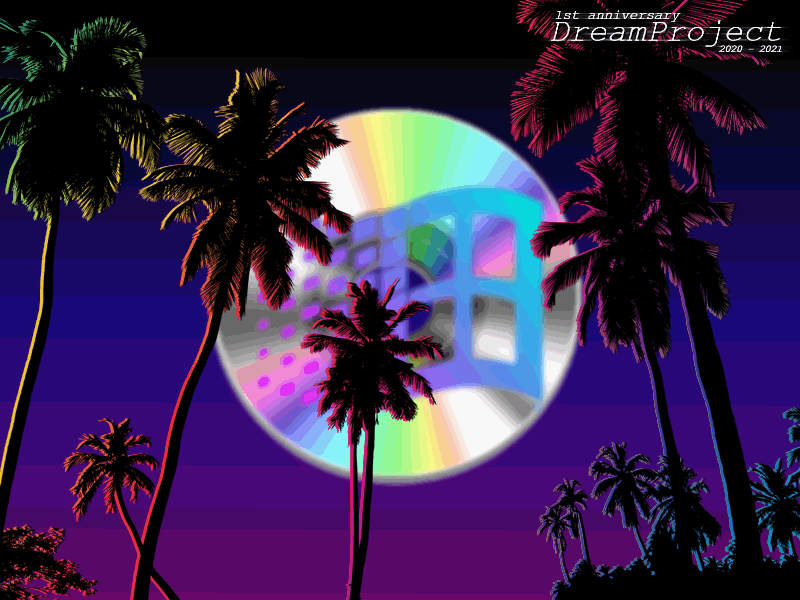 artwork by Trey Bowen